The Bidwell Group, based out of Medford NJ is a premier boutique concierge & lifestyle management company that focuses on giving you a helping hand in all areas of your hectic life. We are focused on offering you professional, reliable, trustworthy service to help ease the burden of every day living.
Life today is so stressful and overwhelming to say the least, and The Bidwell Group strives to help you get your free time back so you can enjoy your life to the fullest, by taking the "load" off your hands.
We offer an endless list of services from errand running to senior support to pregnant & new mom services just to name a few.
About the Owner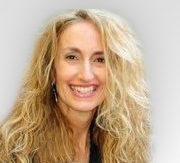 Suann Bidwell (pictured right) is the mother of three wonderful boys and a resident of Medford, NJ. She has spent over 15 years working in sales & marketing in the healthcare field, which included an array of positions from project management to planning and organizing events, down to the simplest of tasks.
Suann truly understands through all her own life & work experiences how hard it is to juggle everything and is a highly skilled, multi-tasker. She founded The Bidwell Group with the goal to help others get back time to enjoy their life. Suann truly enjoys helping people, she is a true customer service oriented professional who can be trusted with all your needs.
In addition to all her work and life experience, she has been professionally trained through Triangle Concierge, the world's leading concierge training and consulting company, and is also a member of ICLMA, The International Concierge Lifestyle and Management Association and the Chamber of Commerce in Southern New Jersey.
Contact Suann today for a free 30 minute consultation (for new clients), to Get Back Time to Enjoy Your Life! Call now at 609-744-6121 or email us through our contact form.
The Bidwell Group is fully insured and bonded.