The Bidwell Group works with a network of preferred partners, if you would like to apply to become one of our preferred Partners, call us at 609-744-6121 or email us through our contact form.
All prospective partners must carry & provide a copy of adequate liability insurance and workers comp insurance to The Bidwell Group, as well as have a proven track record with references.
Here are a few of our current Preferred Partners:
L & I Technologies – Specializing in Landscaping & Irrigation.
Bidwell Towing & Auto/Exotic Car Transportation.

One Concierge, a leading global luxury brand serving clients in over 115 countries around the globe.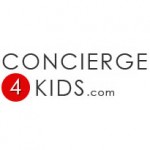 We are an indispensable 5 star concierge service that caters for discerning families, couples or individuals who are visiting London or already reside in London. 
We know that travelling with children can be challenging and each family has their own unique requirements and arrangements can often be difficult and time consuming to negotiate. 
Our service aims are to provide you with everything you will need to make your visit simply stress free. You will receive a personal itinerary compiled exclusively for you gleaned from our wealth of experience procured over many years whilst working as concierges in some of London's most exclusive hotels so that your dreams are fulfilled creating memories to last a lifetime. 
Please contact us to discover why so many people use the services of the team at concierge 4 kids time and time again.
www.lacartes.com  Where you can explore a wide range of products and services offered by 29,735 companies in 107 countries.