The Bidwell Group is excited to be working with BirthWorks International, a non profit organization dedicated to educating women in all areas of birth. This exciting event honors expectant and future moms.
Treat yourself to an afternoon of Brunch, Prenatal Yoga, Games, Movie, Vendor Giveaways, Meet local businesses, and prizes and gifts! Bring your partner, parents and friends!
Register through this link:  http://www.birthworks.org/site/  to attend this exciting event on Saturday April 13, 2013 at The Indian Spring Country Club, Marlton, NJ from 11am-4pm.
Want to be a sponsor or a vendor for the event? Contact Suann at The Bidwell Group at 609-744-6121. Hope to see you there!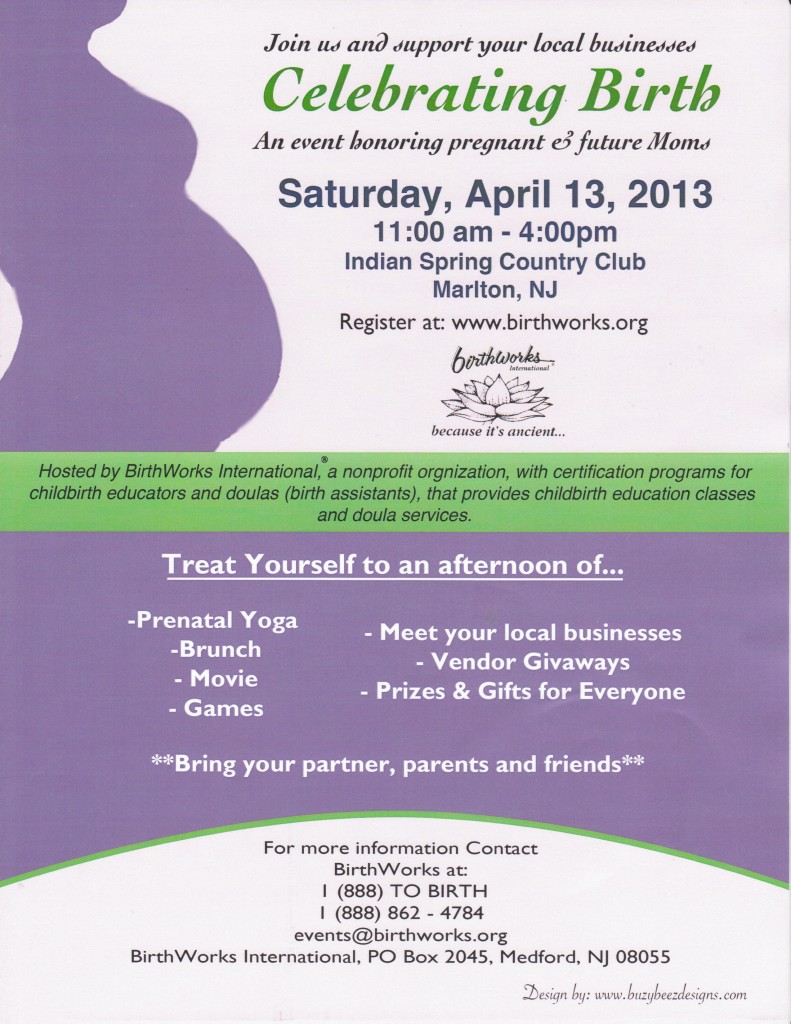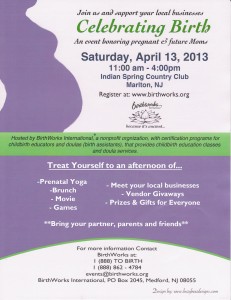 The Bidwell Group also offers expectant & new mom concierge services: www.thebidellgroup.com