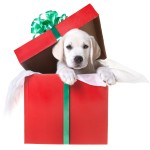 By, Suann Bidwell, Owner of The Bidwell Group LLC.
The holidays are a wonderful time of year, but they can also can be very stressful. The Bidwell Group understands the extra stress busy professionals, families, and business owners feel during this time of year. For a limited time we are offering a Holiday Special.
New Clients – Receive 10% off your initial service time, when you book by December 20th, 2012
Current Clients – Receive one (1) free hour of service time when you refer a new client and they have booked their service (by December 20, 2012).
Let us help you to Get Back Time To Enjoy Your Life & the Holdiays! Call now 609-744-6121 or email us through our contact form.