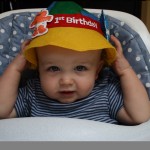 By Suann Bidwell, Owner of The Bidwell Group.
Taking trips with your family is a great way to bond and create memories that will last a life time. There is also a lot more stuff to pack when going away with the kids vs a couples trip. Here are some handy tips that hopefully you will find useful when going on your next vacation with the family.
When traveling with kids, particularly younger ones, I have found in my personal experience (yours may be different), that getting their stuff packed first makes life a lot easier, then the stress if off when you go to pack yourself.
 If traveling with very small children, make sure you pack enough of the following items; diapers/pull ups, wipes, swim pull-ups, sunscreen, their favorite snacks, foods, life jacket (if going in a pool or ocean), formula, bottles, sippy cups (if needed), some favorite toys, and blankets that they sleep with, and any medications they may be on, if they are over the counter. If you child is still in a crib, I personally have never trusted hotel cribs, and have alway brought my own small pack and play for my son to sleep in. Bjorn makes a nice portable one, but their are also many other brands to pick from. And of course if you don't have access to a washer and dryer, bring extra clothes, little ones spill like no tomorrow and better to have extra than run out of clothes. Also you may need a small umbrella stroller.
The last thing you want to do is have to buy necessities while on vacation, so make a list of all the necessities that you and your family use, and make sure you have packed enough for the length of the vacation. Better to buy them now at your local store, than pay inflated prices while on vacation. Even if you end up coming home with a few things, you will use them at home and not have overpaid for them on vacation.
Bring a first aid kit. I keep one in my car, it has bandaids, bandages, neosporin for cuts, tweezers, small scissors, etc. You can put one together yourself, or buy one at a local store like Walmart.
Medications, whether over the counter or prescription, make sure you have what your family might or does use(make sure you check the expiration dates) Most common things, allergy meds, cough & cold meds, tylenol(kids do get sick on vacation), any prescription medications that your family is using(make sure you have enough before leaving- it will be hard to get a refill while away!) My youngest son used to get pink eye easily,(it always was in his preschool!) so every vacation I brought his pink eye drops, just in case! Just a thought in case you have a similar type issue.
When packing, I gave each kid his own bag, with all their stuff. That way is was easier to organize their individual things, including gaming items(3D DS, iPods, etc), and when they say they can't find something, I know exactly where I packed it ( If you organize each kid the same that helps!) Now older kids can pack themselves( the teens) and honestly, they don't want you in their stuff anyway, but it is always good to remind them about the important things, like medications, epi-pens, spending money, and of course tooth brush/paste & floss!
Teenagers, if it is in your budget, and you are not going too far like the beach or the mountains, and you have a teenager, I highly recommend you let them bring a friend. Now if all your kids are close in age this may not be an issue, but from personal experience, I have found that when you have gaps in the kids ages, like I do, this will make your teenager happier, and then you will have a happier vacation. When there are gaps between kids, it is hard to make everyone happy, and sometimes the little ones can't do things that the older ones want to do. Having a friend around for the older child solves the problem!
Fun stuff for the trip. Whether traveling by car or plane make sure you have some things to entertain your kids. They will get board quick! Bring their favorite book, or the summer book they may need to read for school! Get that done on the way to vacation. Any portable gaming items, iPods, movies they can watch in the car, scrabble books, suduko, etc, whatever your child likes to do. I always packed games for the ride and for when we arrived on vacation just in case of rain. Most places have things for kids, but it is always good to have it on hand.
One last tip, which probably should have been the first tip: Make a list! My husband always laughs at me for doing this, but I very rarely forget anything this way, and you just cross things off as you pack them, and a lot of times they jog your memory for things that you need that you forgot to pack on the list!
Hope this helped you out. If you find yourself not wanting to plan your vacation, call The Bidwell Group @ 609-744-6121 or visit us on the web: www.thebidwellgroup.com  we can make all your travel arrangements for you, whether a family vacation, group trip, honeymoon, girls trip, sports trip, and much more, the possibilities are endless!